Attorney General Henry McMaster
South Carolina
McMaster Biography: (short printable version)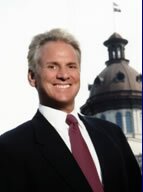 Henry McMaster was elected Attorney General for the State of South Carolina on November 5, 2002.
As Attorney General, McMaster has led the fight to protect our children from Internet predators who target children for assault of abduction. He has taken the lead on prosecuting domestic violence by placing volunteer pro-bono prosecutors in courts across the state. McMaster has moved swiftly to provide justice for seniors, the vulnerable and victims of securities fraud, scams and crime. He has launched a statewide task force aimed at combating illegal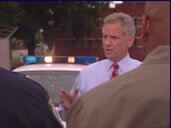 dog fighting and drug trafficking. And McMaster has stood tall for our community values and our shared natural environmental heritage
McMaster was born on May 27, 1947 in Columbia , South Carolina to John Gregg and Ida Dargan McMaster. He has five brothers, all living in Columbia.

He received his Bachelor's Degree in history from the University of South Carolina in 1969. As an undergraduate, he was a member of Blue Key (national honor fraternity), KSK (service fraternity), Kappa Alpha Order and the State Student Legislature. After graduation, Henry served in the United States Army Reserves, receiving his honorable discharge in 1975.
In 1973, Henry graduated from the University of South Carolina School of Law where he served on the Editorial Board of the South Carolina Law Review. Later that year, he was admitted to the South Carolina Bar, the Richland County Bar Association. In 1974 he completed the National Institute for Trial Advocacy.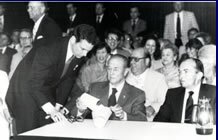 Upon graduation from law school, Henry worked as a Legislative Assistant to U.S. Senator Strom Thurmond in Washington , D.C. until 1974, when he joined the firm of Tompkins and McMaster, which was established over a century ago in 1898. He was admitted to practice before the U.S. Court of Claims in 1974, the U.S. Court of Appeals for the Fourth Circuit in 1975 and in 1978, upon motion of Senator Thurmond, the Supreme Court of the United States.
For almost 29 years, McMaster has practiced law, both as a

federal prosecutor and in private practice, representing clients throughout our court system, both state and federal, trial and appellate.
Upon the recommendation of Senator Strom Thurmond, Henry was nominated by President Ronald Reagan as United States Attorney for the District of South Carolina in 1981, and was the first U.S. Attorney in the nation to be appointed by President Reagan.
While United States Attorney, Henry instituted several innovative and extremely successful investigations. Under his direction "OPERATION JACKPOT" was the first investigation into international drug smuggling operations within the United States to use the financial team approach. Over 100 drug kingpins were convicted of importing almost one billion dollars worth of drugs, and over one million dollars of the assets seized were channeled to SLED and the Crimestoppers organizations in South Carolina .

In 1985, Henry first proposed a statewide grand jury system for South Carolina . The statewide grand jury plan later received the support of the General Assembly and was adopted into law by the people of South Carolina in 1988. McMaster headed the South Carolina Law Enforcement Coordinating Committee from 1981 through, 1985 and he completed his four-year term as U.S. Attorney in 1985.

In 1986, Henry was the Republican Party's nominee for the United States Senate and in 1990 was the Republican nominee for Lieutenant Governor.
In 1991, Henry was appointed by Governor Carroll Campbell and confirmed by the S.C. Senate to serve on the Commission on Higher Education. He served on the Board of Directors of the South Carolina Policy Council from 1991 through 2003, serving as board chairman from 1992 until 1993.

In 1993, Henry was elected Chairman of the South Carolina Republican Party and was re-elected by the State Republican Convention in 1996, 1998 and 2000. He also served as a member of the Republican National Committee from 1993 until 2002.
As party chairman, Henry worked tirelessly, helping elect hundreds of Republicans to federal, state and local office. Henry's leadership was instrumental in electing Republican majorities to the state House in 1994 and state Senate in 2000.
Henry is a member of the Columbia Rotary Club, the St. Andrews Society and received the Order of the Palmetto from Governor David Beasley in 1996.

Henry is married to Peggy Jean McAbee of Spartanburg and they have two children, Henry, Jr. and Mary Rogers. They are members of First Presbyterian Church in Columbia .